Main content starts here, tab to start navigating
Hello, November!
The weather is still beautiful and we will be offering both outdoor and indoor dining on a first-come, first-served basis at 5 pm each day (No Reservations at this time). Chef Paul Gerard has a bevy of new items, so come and enjoy these new dishes. Our entire menu is also available for pick up and delivery at 4 pm Mon-Thu (3 pm on Friday/ Saturday/ Sunday). That's right, as well as dining at our table, you'll be able to get all your Antique Bar & Bakery favorites (old + new) to-go. From the Lasagna Edges to the Skillet Cookie, you can enjoy ABB dishes right at your own table. Order Online here!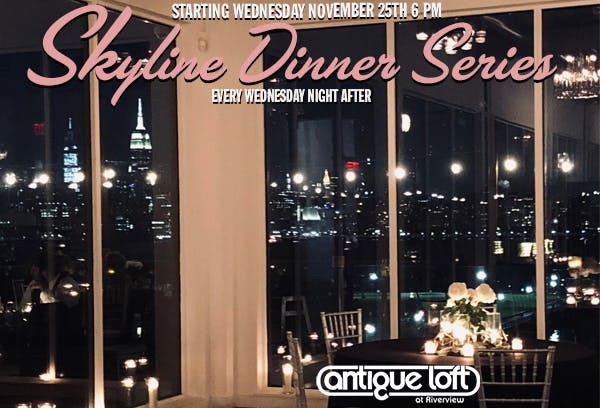 More info and ticket information for the Skyline Dinner Series HERE.
As we get into the last few months of 2020, we wanted to express our gratitude to all of you who have come back to eat at our table and those who have picked up or had food delivered. When cold weather comes in, we want to remind you that we're here for you with delivery. You can get the same, delicious Antique Bar & Bakery food right into your home via our online menu. We call it #AntiqueAtHome. We're also offering our specialty, craft cocktails, and bottled sauces to go. You can get our entire menu delivered seven days a week. Pair that with our wine/ beer to go and play music from our WABB Spotify lists loud! If you enjoy the food, feel free to put it on your social media and tag us with the hashtag: #AntiqueAtHome.
We're also collaborating with the Boys & Girls Club of Hudson County. All proceeds from select Hoboken & Sons/ Daughters clothing will be donated to the Boys & Girls Club of Hoboken. Visit the website here to see the featured products. Antique Bar & Bakery feels strongly about the community and giving back to the youth of Hoboken, so visit the link to help us give back if you can.