Main content starts here, tab to start navigating
BRUNCH IS BACK!
Antique Brunch is back and it's new and improved. With a new menu, new cocktails, you've got a better reason to get out of bed and head down to Willow Ave.! Brunch will be starting Saturday, May 1st at 11 am. We'll be open for brunch every Sat./Sun. from 11 am to 2:30 pm. You asked for the best brunch in #Hoboken and you've got it. Reserve your table via RESY today.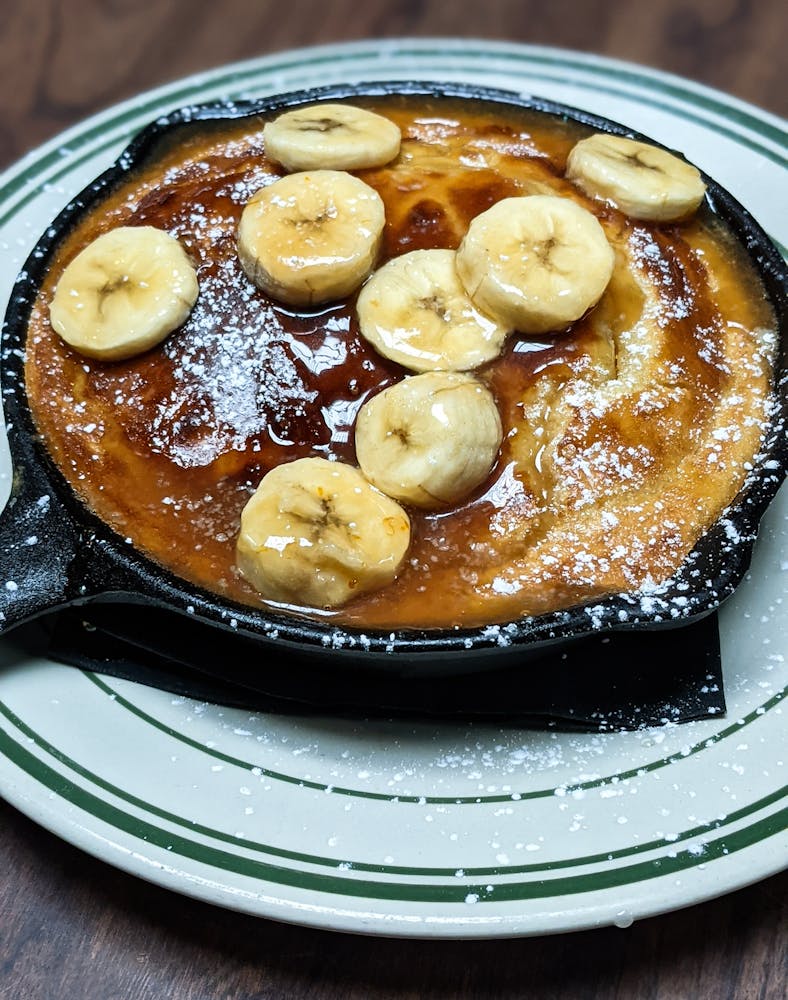 The new Antique Skillet Pan Cake: Caramel Bananas, Whipped Cream, & Amaretto Syrup
Starting Monday May 3rd, ABB Happy Hour is back. From 4 pm to 6 pm Monday to Friday, you'll be able to enjoy delicious drinks, wine, and a special Happy Hour menu indoors or outdoors. Swing by Willow Ave. and start your post-work/ evening off right!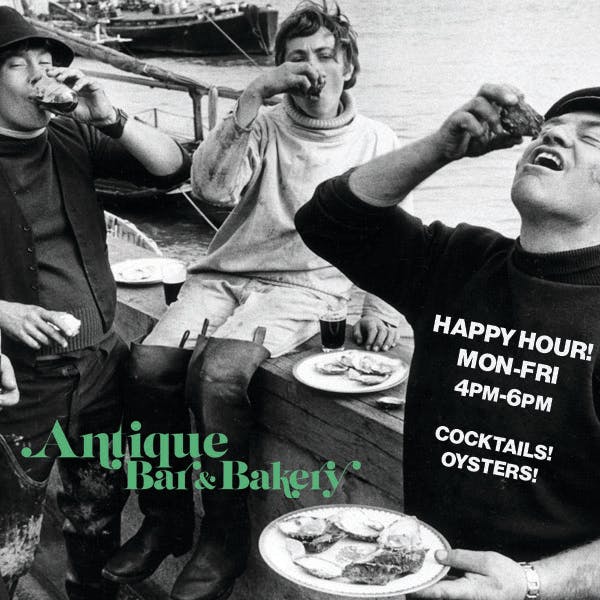 Antique Bar & Bakery was recently featured on an ABC 7 New York #Localish segment about our response to the pandemic and how we've pivoted our business to remain one of the most unique restaurants in the Hoboken area. A huge thanks to Channel 7 for sitting down with us and highlighting what we do!.
As the Spring weather continues, we will be offering outdoor dining (weather permitting). Come on down for a meal or the best libations (voted three years in a row!) and sit at our table.
Stuck on a gift for that special someone? We suggest a gift card from Antique Bar & Bakery! You can give them the gift of coal-fired cuisine to use at any time! Gift cards available here.
And last but not least, we're taking all precautions during this pandemic, including installing a state-of-the-art air filtration system and strict COVID-19 protocols to ensure your safety while indoor dining with us. We've recently been named Best Cocktails in Hoboken by The Hoboken Girl (three years in a row) and also have been given 5 Stars by NYC's Best Place For for our Hot Oil Shrimp as well as our Skillet Cookie dessert.
Our indoor and outdoor(weather permitting) dining schedule is Monday to Friday from 5 PM to 9 PM and Friday through Sunday from 4 PM. We are now accepting reservations via RESY page. Click to reserve a table HERE or the link at the footer of the page. We are limiting capacity in the restaurant as required by law. Please be courteous and try to keep your Antique experience to the following table times:
Parties of 2/ 3: 1 hour and 20 minutes
Parties of 4/5 or more: 1 hour 30 minutes
Parties of 6 or more: 2 hours 30 minutes
We appreciate your thoughtfulness during this time.
Our entire menu is also available for pick up and delivery at 4 pm Mon-Sun Order Online here!
Last, but not least, we've got some music for you to enjoy with your meal when you #AntiqueAtHome ! This month on WABB, we've got a new Brunch mix to start your day and to enjoy while eating your meal if you're not dining at our table. Click the link, turn it up, and vibe!
Antique Bar & Bakery