Main content starts here, tab to start navigating
Antique Bar and Bakery is back baby! It's been a while since we've seen each and every one of you. We've missed all of the ABB family! We're offering outdoor and indoor dining on a first-come, first-served basis at 5 pm each day. We are also offering pick up and delivery at 4 pm every day. That's right, as well as eating outside, you'll be able to get all your Antique Bar & Bakery favorites to go plus some new menu items Chef Paul Gerard has been cooking up for you.
Wednesday, September 30th at 6:30 PM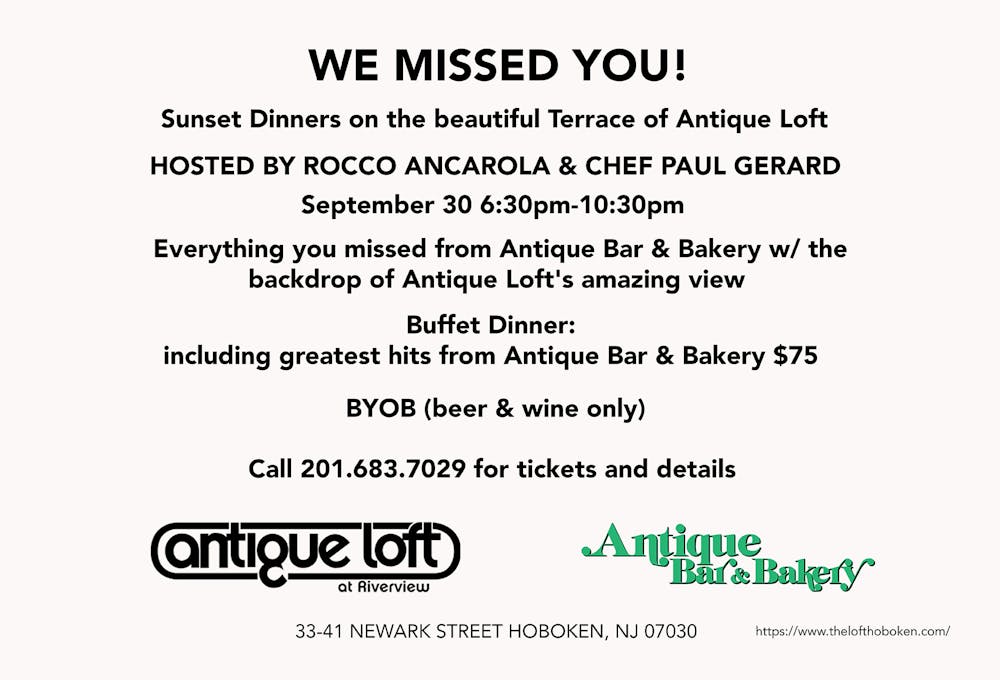 Email: kelli.antiquebarandbakery@gmail.com for more details!
We will also have a fully stocked, online food pantry and merchandise store full of ABB products, Hoboken & Sons/ Daughters clothing, housewares, vinyl records, books, magazines, and other unique items you can take home with you. Our new, to-go cocktail menu features our signature cocktails and some special elixirs in the most unique to-go containers in Hoboken!
We've also started our own radio station called WABB. It's streaming all of the great music you heard in Antique while you were dining, and we'll be adding fresh, new music every week for you to vibe to. So, whether you pick up or get delivery, tune into our custom playlists on Spotify and take a little bit more of the Antique Bar & Bakery vibe with you and experience it at home.
We're looking forward to seeing some familiar faces as well as making some new friends as we relaunch the restaurant and ABB brand. Dream baby dream, we'll keep the fire burning just for you.