Main content starts here, tab to start navigating
JUST DIG IN!

Vegas was a plucky upstart of a city founded by single-minded visionaries from out East. But where did they come from? Here's a thought experiment. If Las Vegas could perform a DNA test what might this storied city discover about its origins? Well, that gene chart would lead Las Vegas east to another plucky little city that sits directly across from the big apple. At the heart of Las Vegas's genetic pedigree chart? Hoboken, New Jersey. That's right. We said it. Partly because we're right but mostly because we're from Jersey. And so was the "King of Vegas", Frank Sinatra.
Is there a more natural combination than the Las Vegas Raiders, the greatest sports dynasty in America and Frank Sinatra's favorite Antique Bar & Bakery of Hoboken, New Jersey? Hear us out...
Ol' Blue Eyes himself, the Chairman of the Board, was born and raised in Hoboken, New Jersey. A city of many firsts. First in baseball, first in America's Cup, first American brewery and the birthplace of the zipper! Sinatra played all of Hoboken's pool halls, church dances, and gin joints, crooning his way through the cobblestoned streets and into America's hearts. Ultimately becoming Las Vegas' golden boy and the founding father of the "Rat Pack". Frankie pioneered in Las Vegas much in the way Bugsy Siegel did. By staking his claim and doing it his way. And he wouldn't eat any other bread than Hoboken bread, a uniquely flavored baguette the locals call "Sticks". And when you're Frank Sinatra you didn't have to. You see, Hoboken bread is different. There's chew to the crust, a sublime salty tang of flavor and satisfaction that can only be baked up in the Mile Square City. And Frank had to have it. Anywhere he went. Luckily, he had "a guy" for everything. And one of his guy's jobs was to pack up a suitcase with Hoboken bread from Antique Bakery and fly that bread to Frank in Vegas. We were his chosen spot, Antique Bar & Bakery Frank Sinatra's favorite bakery, and with that comes some serious bragging rights.
Fact is. No one can cook like us because no one has an oven like ours. Our dishes are cooked in a 125-year-old coal-burning oven. A 2000 degree porcelain brick 400 square foot, 30 ton, coal eatin' behemoth. We cook our dishes in the coal chute in an area so hot we've dubbed it the "Hot Hole" And we'd love to bring the fruits of Hoboken Hot Hole straight to the Vegas Black Hole!
If Antique Bar & Bakery is nestled inside the greatest stadium in the world, the Raiders's nation will have "a guy" from Hoboken bringing the legendary Hoboken "sticks" straight to them just like Frank Sinatra did.
For the Raiders we'll be that "guy" and endeavor to give the Raider Nation Faithful a mouthwatering taste of Hoboken. A taste of the bread and cuisine that fueled the serenading soul of a Las Vegas icon. We offer an array of Stuffed breads to dunk in marinara, full of mozzarella, prosciutto, sausage, and pepperoni. Whatever you choose. But we won't stop there. We'll make individual portions of large mouth-watering meatballs slathered in ricotta and marinara sauce with a piece of bread that we'd advise should be used as an eating utensil.
THE HOT HOLE MEETS THE BLACK HOLE!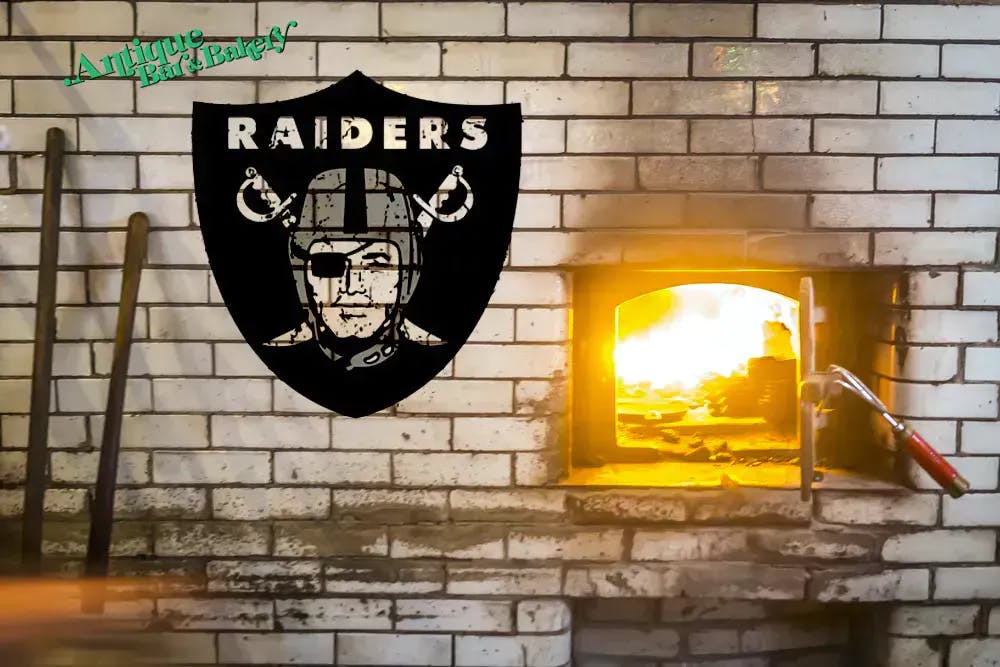 We can offer any of our very popular pastas:
Pasta made from Lasagna Edges (the best part of the lasagna in our opinion) with a delicious sauce consisting of mushrooms, brown butter garlic, white wine, rosemary, sage, thyme and shallots.
Reginetti or "Priest Stranglers" heated up with Calabrian peppers, spicy vodka sauce, parmesan cheese, and sausage.
Or Mezzi Rigatoni, organic chicken, sundried tomatoes, mushrooms, served in spicy N'duja cream sauce.
We also can do heroes Jersey style, Sausage and Peppers "Sangweeches" as we call them in Hoboken and our uber delicious Steak Pizzaiola hero which features our signature handpulled mozzarella, Grassfed 30 day aged Rib-eye and Calabrian Peppers. Fuggetabouit.
And Zeppoles! Every summer at our Hoboken Italian festival there's a line around the block to get a paper bag of these delicious Italian delicacies! Fluffy, chewy doughy sugar powdered goodness that you can dunk spicy marmalade made with coal-roasted mangoes.
But the piece de resistance, the dessert that should be in every raider fan's hand to savor the thrill of victory is our Antique Bread Pudding. It is a dessert-like no other. Sticky, sweet, and coal-fired, and finished off with a caramel sauce spiked with Tuaca, a vanilla-citrus liqueur. It is a toasty fire-kissed mountain of Hoboken bread that tastes like the best part of your mom's french toast, soft, sweet and chewy on the inside and sweet and crunchy on the outside. You have to eat it to believe it.
As Al Davis might have said all that's left to do is JUST DIG IN BABY!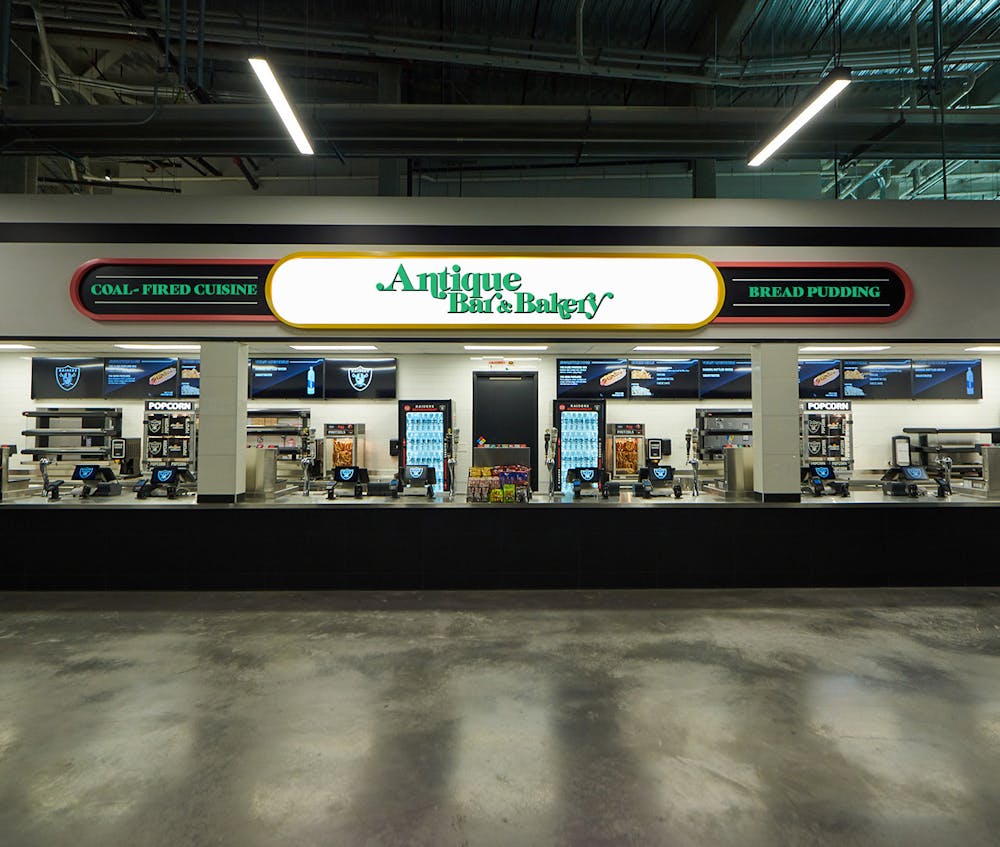 Antique Bread Pudding
Stuffed Bread (Sausage, Pepperoni, Prosciutto, Spinach, Eggplant Parm) w/ Marinara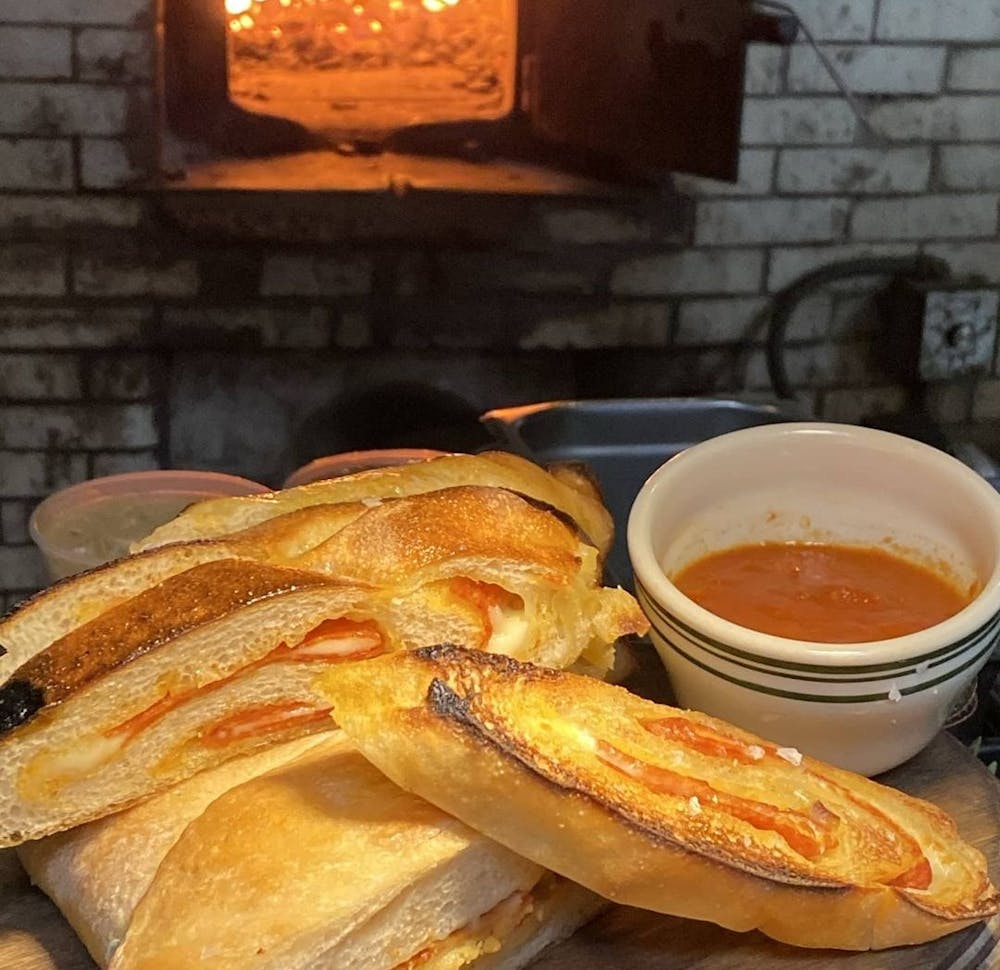 Antique Meatball w/ Fresh Ricotta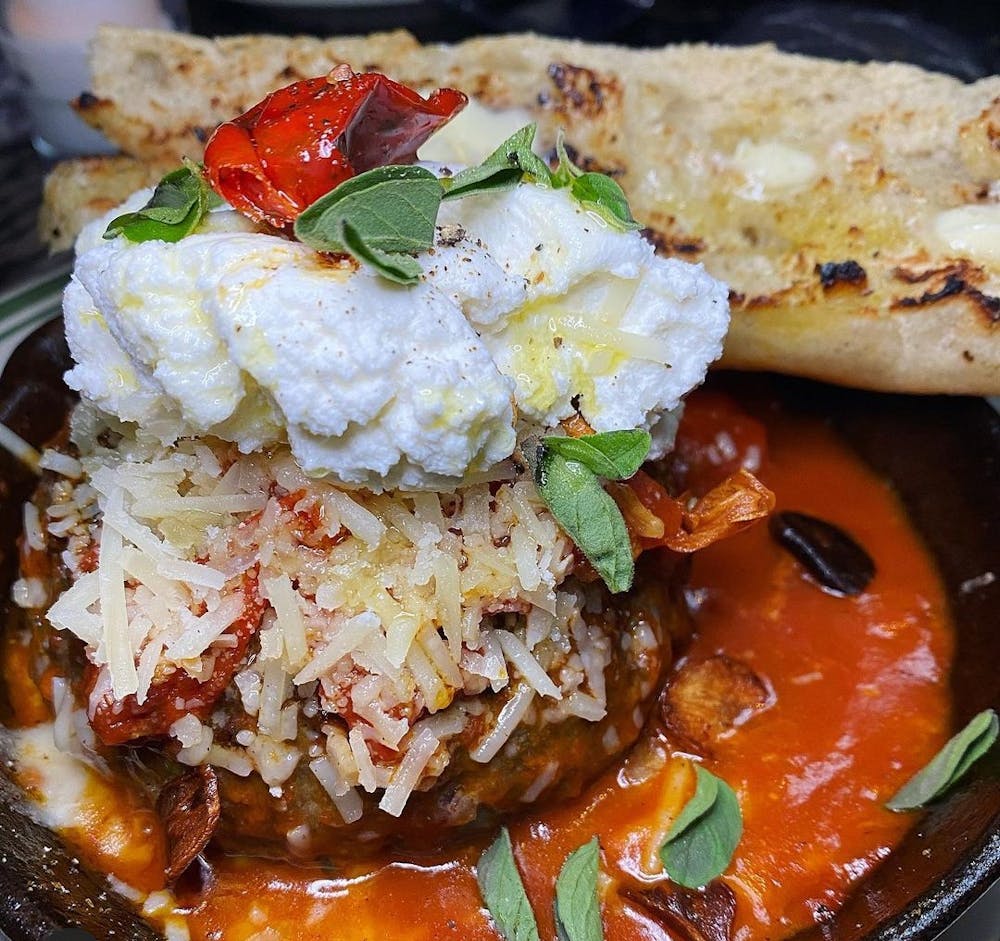 Hand-Pulled Mutz